New gaming headphones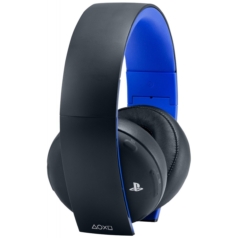 This post is about headphones and that's about as exciting as it gets.
I've been on the lookout for a decent gaming headphones for a while. I tried out the PlayStation ones for a bit - they have their own application for PS4 and they are advertised everywhere so I thought I'd give them a shot. But after a few sessions playing with them, I decided they weren't really for me. I didn't find them very comfortable, the "virtual surround" was lacklustre and the setup just wasn't that straightforward.
That was about 8 months ago and only recently did I finally do some light research to make a decision and buy a pair - and I chose the intensely all-caps titled LOGITECH G933 ARTEMIS 7.1 SURROUND WIRELESS GAMING HEADSET HEADPHONES. Ugh, so shouty.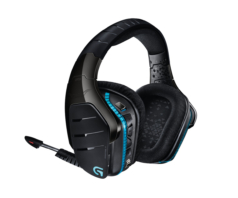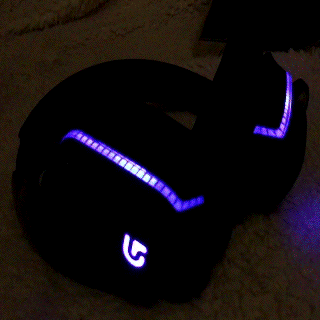 They retail at £160 (!) so I was chuffed to get a "refurbished" pair (aka "brand new") for £80 on eBay. Good things about these headphones:
The sound is great.
They are wireless but come with huge long charging cable for when they eventually run out of juice.
The cups in the earpieces are ear-shaped. Unsurprisingly this makes them really comfortable.
They feature a Britney-style drop down mic which folds away in to the headset when not in use. Folding it away also turns off the mic.
All the buttons are in sensible locations.
Both earpieces can be turned at a 90 degree angle for folding easily away.
The USB wireless dongle, which they come with, can be stowed away neatly in one side of the headphones. Really nice touch.
The USB dongle has a 3.5mm input jack so they can pretty much be used with any audio equipment.
The earpieces have LED lights which include a RAINBOW DISCO MODE, flashing all the colours of the rainbow on loop. There's simply no reason to ask why this feature exists. I am left to assume that "Artemis", the goddess of hunting, childbirth, the protector of young girls and the reliever of disease in all women has something to do with it. She sounds fabulous, it's a fabulous feature - it's a collaboration.
They are really good.

I heartily recommend.